CPR/AED & First-Aid Training in Danville
We offer classes in Danville including BLS Provider (AHA training for healthcare providers), as well as First-Aid, CPR/AED, and Bloodborne Pathogen training.  Classes are brought on-site, to your home or office by professional, experienced CPR trainers.
If you need the training just for yourself, we can help with that too.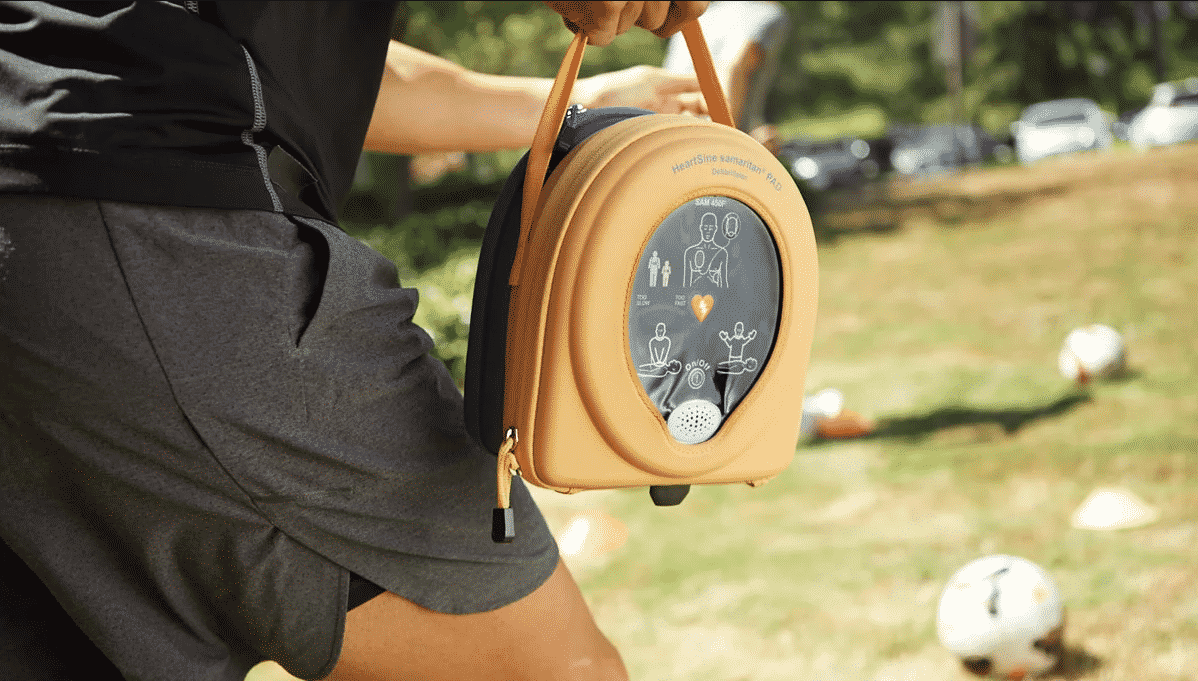 We encourage the purchase of home defibrillators (AED's) to protect those around you. We sell AED's at below market rates, so feel free to reach out to us for more information. We will ship AED's anywhere, but as residents of Benicia, we offer uniquely reduced pricing to addresses in the city.  Call for information. 925-335-6076
Benicia CPR Courses:

AHA BLS for Healthcare Providers

CPR/AED for lay rescuers & the general public
First-Aid for Workplace Safety
Bloodborne Pathogens
Infant training for new and expecting families
Danville CPR/AED & First-Aid Training Classes
Danville, California – The city of Danville is often referred to as "the Heart of the San Ramon Valley."  Danville was a farming community until the 1950's. The farmers raised cattle and sheep, and harvested wheat, fruit, nuts barley, wheat, and onions. Later, after the Southern Pacific Railroad was built, it became a residential suburb in 1947, with the population thriving highest in the 1970's- 80's. The Iron Horse Trail runs through the town of Danville; from Pleasanton to Concord, which once was an old railroad before pouring cement and converting it into an 80 foot wide bike and walking trail.  Danville is hosts the Village Theatre and Art Gallery, which features a variety of children's theatrical performances, Broadway shows, and discussions.
Danville Medical and Emergency Services
The unfortunate part of an emergency is that it is usually something that is unprepared for, and life-saving skills may be crucial in the survival of oneself or a loved one.  First responders suggest that every family have an action plan in the case of an emergency. Part of this action plan is to plan for a medical emergency situation. One of the best ways to do this is to become CPR and First-Aid certified and encourage friends and family to do the same.  It is crucial for the brain to receive oxygen, and in the case of a sudden interruption of that process, that someone near knows how to perform CPR. A person who has is lacking oxygen to the brain can experience irreversible brain damage within just a few minutes, and can cause complete death within eight to ten minutes.  This skill can be the difference whether someone in an emergency lives or dies.
Josh Sauberman
Owner/Instructor
Josh Sauberman has been a Bay Area resident since 2000 and loves meeting and instructing local individuals and organizations in high quality CPR/AED & First-Aid Training.
925-335-6076
It is always smart to have a list of local emergency agencies handy.  In case of any emergency, dial 911.  To call the local police department directly, call:
Danville Police Department




510 La Gonda Way




Danville, CA 94526




(925)314-3700.  
Danville Animal Control: (925)373-5314  
There are several options for emergency and urgent care services.  There are 3 local hospitals in the surrounding area, and include:
John Muir Medical Center




1601 Ygnacio Valley Blvd




Walnut Creek, Ca 94598




(925) 939-3000
Kaiser Permanente Walnut Creek Medical Center




1425 South Main Street




Walnut Creek, Ca 94596




(925) 295-4000





San Ramon Regional Medical Center




6001 Norris Canyon Road




San Ramon, Ca 94583




(925) 275-9200
There are also two Urgent Care facilities in the immediate surrounding area.
Urgent Care Center, San Ramon




2305 Camino Ramon, Suite 100 at Bishop Ranch 11,




San Ramon, CA 94583




(925) 866-8050





Urgent Care Center, Walnut Creek




1455 Montego Way, Suite 205,




Walnut Creek, CA 94598




(925) 939-4444
Cardiopulmonary Resuscitation (CPR)
is a lifesaving technique, that can be beneficial in situations such as a heart attack of a near-drowning; a situation in which someone's breathing or heart rate stops.  CPR can keep oxygen flowing to the brain and other vital organs, until further medical treatment can be provided. The American Heart Association (AHA) recommends that everyone to begin with chest compressions first.  It is always better to do something than to do nothing, in the case you are feeling like your skills are a bit rusty or that your knowledge and abilities aren't 100%, remember, the difference between doing nothing and doing something could be someones life. 
Here's advice from the American Heart Association:
Untrained.

If you're not trained in CPR, then provide hands-only CPR. That means uninterrupted chest compressions of 100 to 120 a minute until paramedics arrive (described in more detail below). You don't need to try rescue breathing.

Trained and ready to go.

If you're well-trained and confident in your ability, check to see if there is a pulse and breathing. If there is no breathing or a pulse within 10 seconds, begin chest compressions. Start CPR with 30 chest compressions before giving two rescue breaths.

Trained years ago –

 If you've previously received CPR training but you're not confident in your abilities, then just do chest compressions at a rate of 100 to 120 a minute.

**Please note: This advice is only relevant for adults, children, and infants over 4 weeks of age.  Newborns follow a separate protocol.

To learn CPR effectively, take an accredited CPR training class, including how to use an automatic defibrillator (AED). If you are untrained but need immediate help, dial 911 and they will help guide you with directions on performing CPR.
CPR EDUCATION was developed by firefighters with a shared vision of ensuring that as many people as possible learned CPR: to be used in any unforeseen emergency with a loved one who may require sudden, life-saving treatment.
Why choose CPR Education?
Flexible, we'll come to you!

Comprised of Firefighter and Paramedics

Offers a variety of education classes, including:
"Thank you Josh for a great class. You made sure that our class was not only educational but it was fun and entertaining. If you're looking for a knowledgeable [sic], insightful, and educational CPR training class/instructor – go to Josh"
-verified yelp member