CPR Training in Benicia
We offer classes in Benicia including BLS Provider (AHA training for healthcare providers), as well as First-Aid, CPR/AED, and Bloodborne Pathogen training.  If you have a group of people, we can bring the class to your home or office.
If you need the training just for yourself, we can help with that too.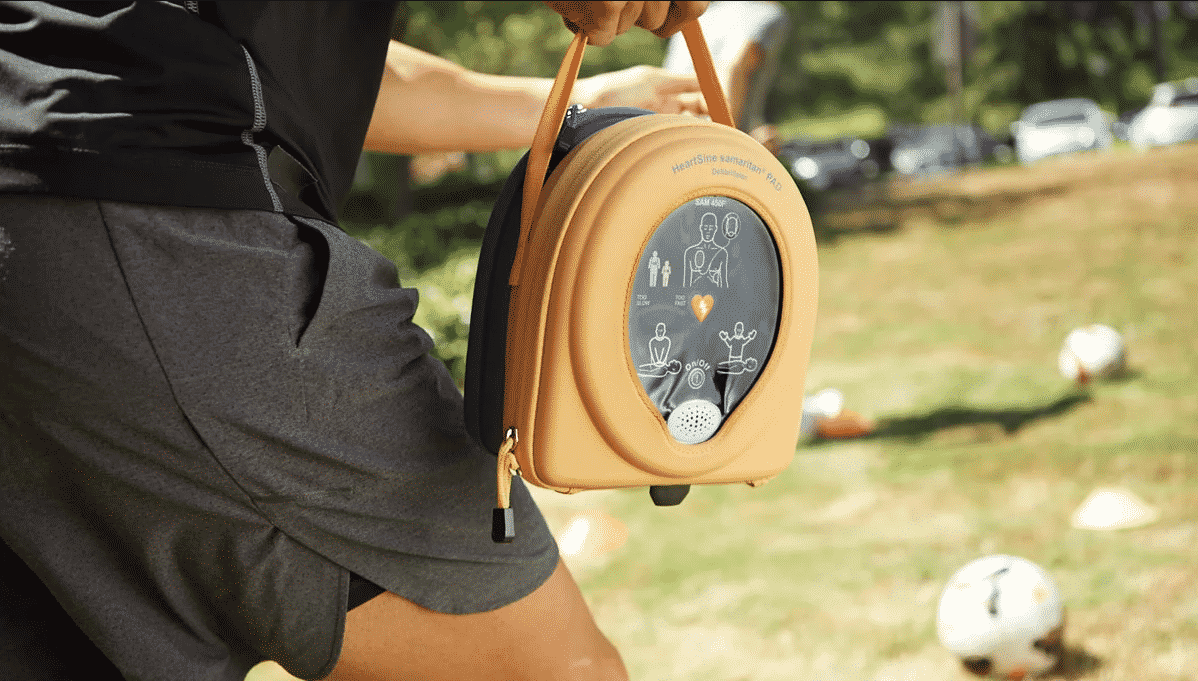 We encourage the purchase of home defibrillators (AED's) to protect those around you. We sell AED's at below market rates, so feel free to reach out to us for more information. We will ship AED's anywhere, but as residents of Benicia, we offer uniquely reduced pricing to addresses in the city.  Call for information. 925-335-6076
Benicia CPR Courses:

AHA BLS for Healthcare Providers

CPR/AED for lay rescuers & the general public
First-Aid for Workplace Safety
Bloodborne Pathogens
Infant training for new and expecting families
Benicia CPR/AED Training Classes
Benicia, California – First-Aid and other forms of emergency medicine are essential to any community, and particularly those that are along the water.  One of the most common first-aid emergencies asked about in our classes is drowning.  And rightfully so – drowning is one of the major killers of young children and is best responded to with a slightly modified approach to the standard CPR training.  There are also some modifications to make when using an AED on patients who are wet or in or near water.
While water can be dangerous, it adds to Benicia's small town charm and it's beautiful downtown (if you haven't been, be sure to visit 1st street!).  It's also known for the Benicia Bridge which bears it's name, though it's formal title is the Carquinez Bridge.
In the rare, but tragic cases where a person has fallen into the water and drowned, or simply had an accident or suffred from sudden cardiac arrest (SCA), the potential for life saving action to take place increases dramatically when those in the immediate vicinity are trained and confident in their CPR and emergency management skills.  Learning CPR will help protect you and your neighbors from death, and will make Benicia a safer place.
Josh Sauberman
Owner/Instructor
Josh Sauberman has been a Benicia resident since 2018 and loves meeting and instructing local individuals and organizations in high quality CPR/AED & First-Aid Training.   
925-335-6076
Benicia Medical Facilities
Benicia is a city that has a number of medical facilities that you should be aware of in case of an emergency, and we have narrowed down some of them here.
The closest hostpitals to Benicia include:
Sutter Solano Medical Center at 300 Hospital Drive, Vallejo, CA 94589; 707-554-444
Kaiser Vallejo at 975 Serreno Drive, Vallejo, CA 94589; 707-651-1000
Kaiser Martinez at 200 Muir Road, Martinez, CA 94553; 925-372-1000
John Muir Medical Center, 1601 Ygnacio Valley Road, Walnut Creek, CA 94598; 925-939-3000
Additionally, there is the AAPMC Chronic Pain Clinic: Anand Arun M.D (707) 748-7248 is a facility that offers great treatment and care to all its patients. It is located at 1208 East 5th Street. Other medical facilities include the DaVita Benicia Dialysis Center (866) 544-6741 at 560 1st Street #103, the Benicia Family Dentistry (707) 745-8264 located at 321 1st Street #203 and for those of you who are animal lovers, there is also the Southampton Pet Hospital (707) 745-1135 located at 490 East L Street. If you are looking for a pharmacy, please check out the the CVS Pharmacy (707) 747-3453 at 2100 Columbus Parkway or the Rite Aid Pharmacy (707) 746-0229 located at 60 Solano Square.
 Benicia Emergency Services
 General Information about Benicia
Benicia is a waterside city located in Solano County, California along the north bank of the Carquinez Strait. From 1853 to 1854 it served as the state capital. At the 2010 U.S Census it was reported a population of 26,997 spreading across a surface of 15.720 square miles (40.714 km2). Steve Young currently serves as Mayor. The city Council also appoints the City Manager that has the duty to provide professional leadership in the administration of all city services. He also appoints all the City Department Heads except the City Attorney, the City Clerk and City Treasurer.