LifeSaver Ready –  Defibrillator + CPR/AED & First-Aid Training
This incredible, reduced price package was designed to help promote the propagation of AEDs in Bay Area communities, along with the hands-on training to prepare rescuers to perform the most effective pre-EMS treatment possible.
This package provides First-Aid & CPR (cardiopulmonary resuscitation) and AED (Automated External Defibrillator) training for up to 10 people, and includes an brand new, fully warrantied AED at a significantly reduced price. Additional students are $30 each
CPR Classes at your Workplace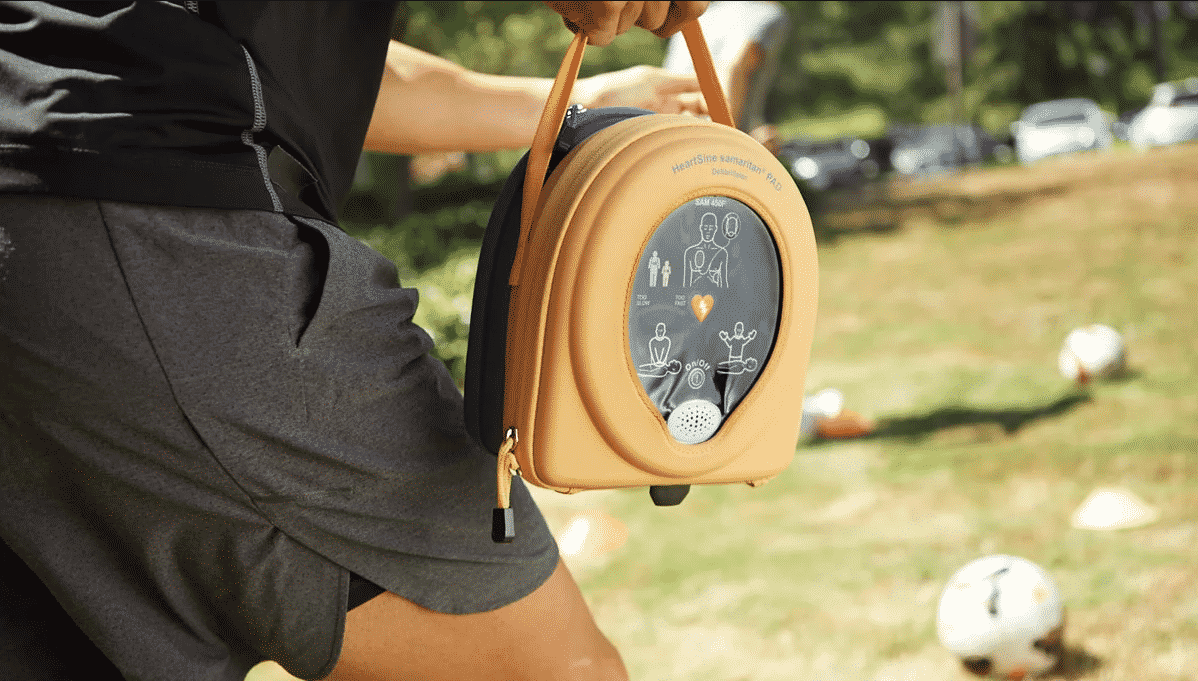 CPR Training for Business
Basic Life Support
The American Heart Association (AHA) BLS course is required for dentists, doctors, EMT's, Nurses, Firefighters, and Healthcare Providers.  LVN's and nursing students need this course.
First-Aid & CPR/AED
We recommend the American Red Cross First-Aid & CPR/AED course to satisfy OSHA requirements for construction companies and others looking for a comprehensive training
Pediatric First-Aid
Sed porttitor lectus nibh. Nulla porttitor accumsan tincidunt. Vestibulum ante ipsum primis. In faucibus orci luctus et ultrices posuere cubilia. Curae donec velit neque porttitor lectus nibh.
Better Training
Our CPR instructors have real life experience as Firefighters, Paramedics and EMT's, and they're passionate about CPR.
Higher Standards
CPR Education provides certified training from the American Heart Association & American Red Cross. 
Safer Staff
Empowering your employees with CPR, AED and First-Aid skills, keeps your staff safer and emergency-ready.
On-Site Training
We bring the class to you, keeping staff on-site and downtime down. We make life easy for our clients. 
Medical Experience
Our instructors all have medical experience and a vast knowledge of CPR, AED use, and First-Aid techniques.
The Right Certs
Whatever industry you work in, we'll know what certification you need. Just call.  We've got answers. 
Infant Options
Whether you run a childcare operation or are a new or expecting parent, we have the classes to meet your needs.
Solving Problems
We view CPR and First-Aid as problem-solving skills.  They just happen to solve life-threatening problems.
Great Training Starts Here
Flexible Scheduling & High Standards
Call — 925-335-6076
Better CPR is Our Mission
24/7 service. Same Day Appointments are Available.